About NDMJ, Ltd Transportation
In the nearly 30 years since the original Company was founded, we have grown from a fleet of three cars to operating more than 30 vehicles 24 hours a day, 365 days a year to transport Tyler/Smith County area residents.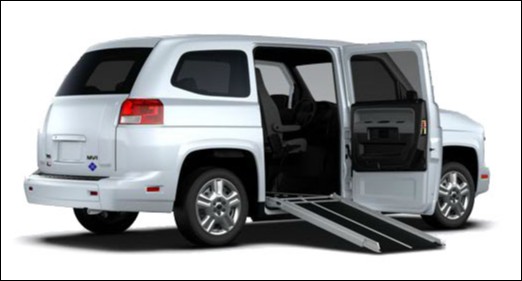 Headquartered in Tyler, Texas and renamed NDMJ Ltd., we focus on providing safe, reliable and efficient transportation services to the East Texas area through our fleet of sedans, vans, buses, and specialized wheelchair accessible Medicabs. Whether you are a student, senior citizen, or person with disabilities, NDMJ is equipped to meet your transportation needs. Beginning in early 2013, NDMJ will also add state-of the art MV-1 specialized vehicles to further expand our level of services to persons with disabilities in the area.
The number one goal of NDMJ is to provide a safe, reliable and efficient transportation experience to each passenger we transport. We place the highest priority on the safety and condition of both our vehicles and our drivers. At NDMJ, we believe that serving you is a privilege and we work to earn your business by putting each vehicle in our fleet through a twice-daily inspection and cleaning process, ensuring a friendly customer service experience, and conducting a rigorous driver qualification and training process before hiring our vehicle operators.
NDMJ is also dedicated to staying on the cutting edge of the transportation industry and taking measures to create an environmentally responsible operation that serves our passengers both more efficiently and at the lowest possible cost. With these goals in mind, NDMJ has 6 vehicles that operate on alternative fuel, including Compressed Natural Gas (CNG) and Liquefied Petroleum Gas (LPG). 16 more have arrived and are scheduled to go into service in the first quarter of 2013. NDMJ plans to continue to incorporate and convert as many of our fleet as possible into alternative fuel vehicles.
In addition to our regular passenger transportation services, NDMJ also provides shuttle services for universities and hospitals, local courier services, cargo transport for area businesses, and is currently working through our sister company, First Alt Fuel, Inc., to install two public CNG refueling stations for general public use.
Smith County Passenger Advisory Committee
Mission and Vision Statement
It is the mission of the Smith County Passenger Advisory Committee, SCPAC, to actively advocate on behalf of the citizens of Smith County to ensure that every Smith County Citizen has fair and equal access to excellent transportation services regardless of their geographical location or demographic status within the Smith County area.
To ensure that Smith County and its citizens receive the full benefit of all available transportation dollars. 
To actively advocate for expanded and comprehensive public transportation. 
To provide a constructive venue for Smith County government and its citizens to communicate with all service providers and regulatory agencies involved in the delivery of transportation services in Smith County.
Crystal Nicholson
Deborah Jeffery
Kristy Swan Range
Laura Mattheis
Melissa Reynolds
Rhonda McGrath
Robert K Peters
Stanley Bell
East Texas Regional Transportation Partners (ETRTP)
The East Texas Regional Transportation Partners consists of North East Texas Regional Mobility Authority (NET-RMA), Gregg County, Smith County, and NDMJ Transportation, Ltd. The partnership was created due to the common interest of each partner to collaborate to improve transportation within the East Texas Region. The partners have joined efforts to promote and advance cooperative projects for the benefit of all citizens of the East Texas Region and to help utilize grant funding for transportation planning and improvements.